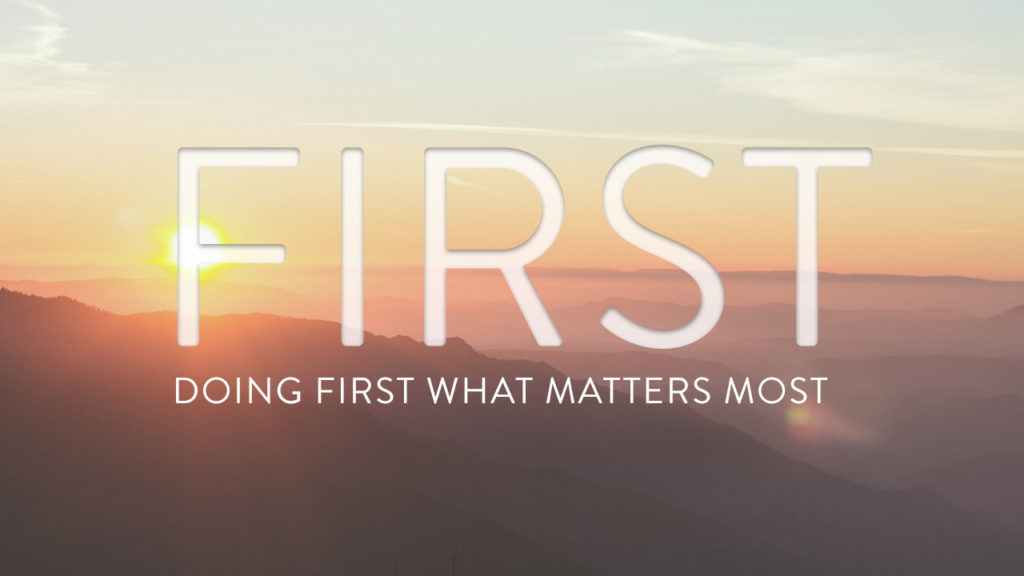 Throughout the Bible, God repeatedly speaks about the power and principle of firsts. If you open a list of all the times the word is used in the Bible, be prepared for an avalanche of entries: First. First day. First month. Firstborn. Firstfruit. Living by the principle of firsts is something that God did…well..first! "We love because he first loved us" ~ 1 John 4:19.
C.S. Lewis once observed, "Put first things first and second things are thrown in. Put second things first and you lose both first and second things."
Invite a friend and join us as we take the first 3 weekends of the first month of 2018 hearing from God's Word how to ensure we are doing first what matters most!
FIRST kicks off on January 6/7!
Regular Service Times:   SAT 6p |   SUN  9a   |   11:15a   |    6p  {Fusion, 18-35yrs}