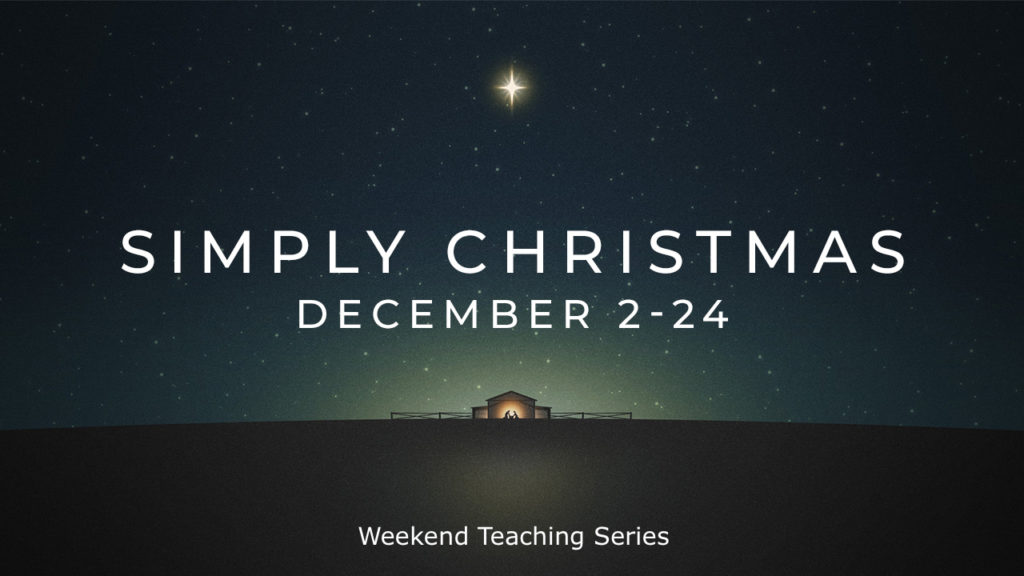 Join us on the weekends through December for our Simply Christmas series! All month long we will see what God's Word has to say to us through the eyes of the people that experienced the very first Christmas including Mary, Joseph, the Shepherds, the Wise Men, and Jesus. We will have special Christmas music including worshipping with Christmas songs, as well as a Bible reading plan to help you know and grow in the love of Christ throughout the whole month.  To download our Bible Reading Plan, click here.
Kids Church has fun-filled and meaningful Christmas plans for the kids to also experience the love of the One who came to the manger because of His great love for us. We hope you'll join us to experience the joy, hope, truth, and love of Simply Christmas!
Simply Christmas kicks off December 2 and will conclude with our Christmas Candlelight Services on December 23/24 (special service times).  For more info on our Christmas Candlelight Services and special service times, click here.
Join us all month long and invite a friend!
Service Times:   SAT 6p |   SUN  9a   |   11:15a   |    6p  {Fusion, 18-35yrs}