Prayer Requests & Hospital Visits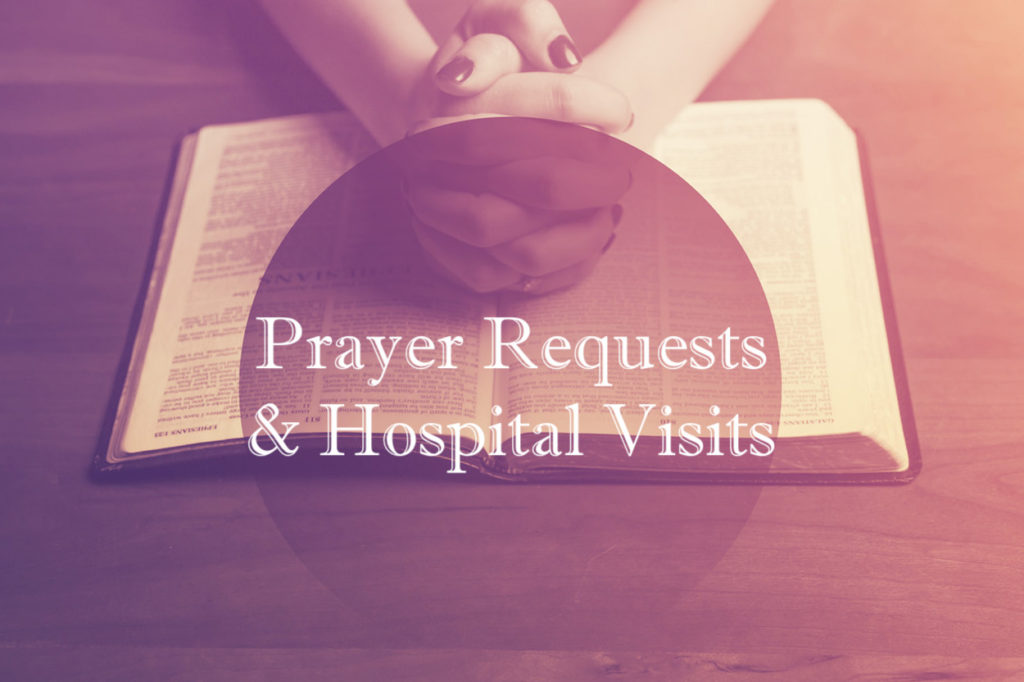 prayer requests
Do you have a prayer request? Let us know how we can pray with and for you. Email your prayer request to caprayer@cachurch.com so that we can contact you and be praying with you.
Hospital visitations
Do you have a hospital visitation request for a pastor? If so, please email PeggyD@cachurch.com or call us at 323.255.1421. We will respond as promptly as possible regarding your request.

Christian Assembly office hours are Monday – Friday, 8am-5pm.

*If your request is urgent and needs a response over the weekend, please do not hesitate to find a Community Life Pastor at any weekend service and share with them.