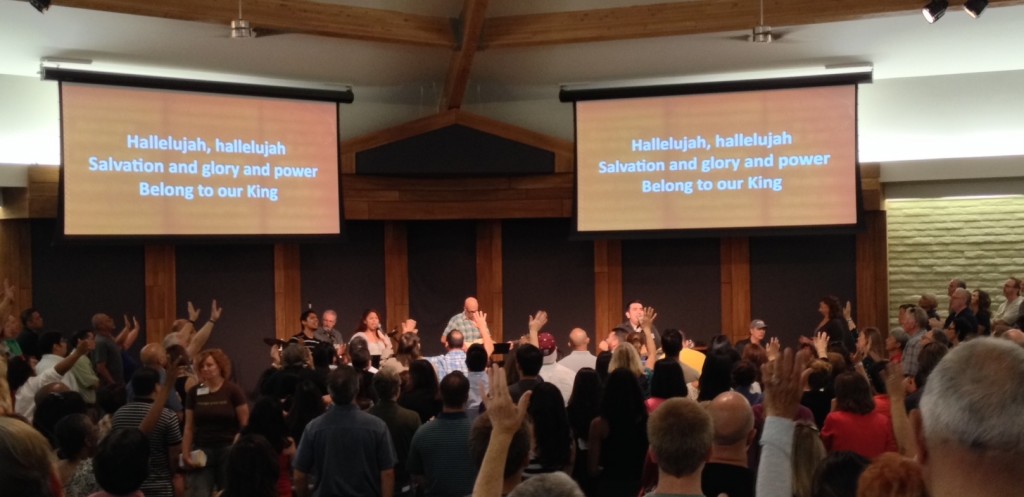 The Christian Assembly worship arts department exists to call all people to become more passionate worshippers of the God the Father, Son and Spirit.
Every person has been created to give praise and glory to God.  As we respond to God's works through song and other artistic expressions, we proclaim to ourselves, one another, and the world that our God is worthy of worship and invite others to do the same.
---
How To Join A Team
If you are interested in joining CA's worship department, we are committed to seeing that your gifts are affirmed and given opportunity to grow. We believe that gifts are from God to people and for people.
We have several opportunities for a wide variety of abilities to participate on a worship arts team.  They include: Choir, Women's Bible Study, Kid's Church, Men's Gatherings, Special Music Groups (Strings / Acapella), and Bands and Singers for our weekend gatherings.  Each opportunity has various requirements (all except for the choir require an audition).  These requirements are listed below.
Choir – sings 4 times a year at special services
(Easter – Thanksgiving – Christmas – Summer Event)
Everyone is welcome to join the choir
Requirements
1. You consider Christian Assembly your church
2. You are able to attend all required rehearsals for the coming weekend (Generally held on the Thursday Night at 7:00pm before the weekend the choir sings).
3. You are able to attend all the services that the choir is scheduled to perform at.  (Generally there will be an assignment to a Saturday Evening and two Sunday morning services [South Services, or the assignment will be to the two North Sunday Morning services.)  You may request a campus assignment [South or North Campus].
If you are able to meet the above requirements, please contact choir@cachurch.com and include the following info:
Name, Email Address, Contact Number and what part you sing if known (Soprano, Alto, Tenor, Bass).
Musician
You must be musically proficient, have some experience playing with a band, and continue to be committed to grow as a musician and team player to be considered.  You must be able to play in every key.  Ability to play multiple styles (Rock, Blues, Gospel, Latin) is a plus!
Requirements
1. Attended CA for at least 6 months.
2. Be a team player who comes with a desire to serve on a team with a diverse group of people.
3. Ability to read music charts.  (Chord charts)  Ability to read music notes HIGHLY preferred.
4. Submit a demo online that demonstrates your instrumental ability to:
Your ability to play in time (we're listening for rushing or dragging)
Your ability to figure out what you should be playing (comping skills)
Your chord knowledge
If you are able to fulfill the above requirements please fill out the application form found here.  You will be able to upload your demo on the application.