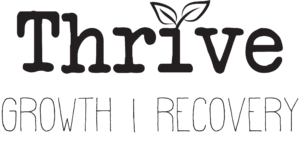 Below are groups that we offer but are not being offered for our Winter 2018 semester. Please check back soon for updated group offerings.  For more information, contact us at thrive@cachurch.com.

Joy Starts Here
The authors of Joy Starts Here take us through the exciting steps of finally being able to find real joy in our lives. Real joy is attainable; it is able to be grown and cultivated. When real joy is found, it can change families, schools, churches and the world.
Codependent No More
A group for women who have lost sight of their own life due to tending to someone else's.  A place to learn how to stop trying to fix or control others and start caring for yourself.
Joyful Journey: Listening to Immanuel
In this group, you will discover methods grounded in scripture, spiritual disciplines and cutting-edge neuroscience that teach you how to practice God's presence so you can enjoy His daily guidance and friendship, and the surprising joy, profound healing and intimate connection that are available to anyone.
Light in the Darkness
Many Christians struggle with the dark shadows depression can cast over our lives. Too often, our depression is compounded by a sense of personal shame or guilt. This group will address how, rather than a sickness or a sin, depression is actually a signal, warning us of emotional damage that needs repair.
Tired of Trying to Measure Up
A group for those stuck in a constant state of feeling inadequate and trying to measure up.  A safe environment to learn the difference between "performance-based" living and "grace-based" living.
Made to Crave
Has food become more about frustration than fulfillment? Made to Crave is a helpful companion to use alongside whatever healthy eating approach you choose — a book and Bible study to help you find the "want to" in how to make healthy lifestyle changes.
Anger, Who Me?
We all deal with anger in our lives – whether in a subtle or violent manner. Anger, Who Me will help you identify the best ways to handle anger, understand how pride, fear and loneliness play into your anger. It will also eliminate myths that perpetuate anger and identifying patterns in your life that influence your anger.
Healing the Father Wound
Healing the Father Wound is the perfect tool for anyone wanting to learn how to move forward toward emotional and spiritual maturity, regardless of their past.
Boundaries
Do you have trouble saying no? Can you set limits and still be a loving person? Are you in control of your life? What are the legitimate boundaries? Do people take advantage of you? How do you answer someone who wants your time, love, energy, and money? Healthy relationships and sound living depends on maintaining effective personal boundaries. But many do not know where to start. Start here!
Questions?
Email thrive@cachurch.com or call (323)641-6760