There are many people who work to make the weekend services and events fun and Christ-centered experiences for every child. Get to know these leaders on staff at KC!

Viv Stone
Kids Church Pastor
vivs@cachurch.com
Viv, our Kids Church Pastor, was raised in Eagle Rock and has been on the CA staff for 18 years. She and her husband, Bob, have three adult children: Aaron, Jesse and Raquel. Viv has a passion for painting and all things creative, but her greatest passion is serving the children in our CA community.
---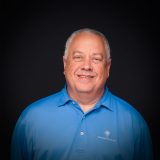 Carlos Cecconi
Kids Church Director
carlosc@cachurch.com
Carlos has been a part of CA for 22 years and has been the Kids Church Director for 12 years. He and his wife Nancy have 4 children: Elizabeth, Matthew, Katie and Jojo who all grew up at CA and were part of Kids Church program. He has a passion for sports, coaching, and woodworking.  He will always say that he "loves what he does" and one of his favorite things to do is to high five as many kids as possible on the weekends.
---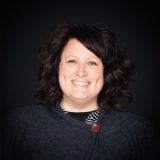 Rebecca Schubert
3.4.5 Pastor
rebeccas@cachurch.com
Rebecca attended CA for quite a few years before becoming a part of the Kids Church team. After growing up mostly in Arizona, she moved to California to attend college at Hope International University where she received a B.A. in Music with a minor in Bible. Rebecca grew up in the church and loves having the opportunity to be a part of the spiritual formation of the kids here at Christian Assembly. Her hope and prayer is that they will come to know the love of God and that a strong foundation of faith will be established early in their lives.
---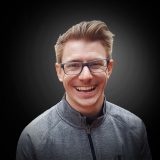 Trey Gomez
K.1.2. Director
treyg@cachurch.com
Trey was born and raised in San Antonio, Texas and has lived there most of his life. While there he completed a Bachelors of Business Administration in Marketing and Management from Texas Tech University.  He made the trip out to Los Angeles in 2013 where he completed his M.Div. from Fuller Theological Seminary. Trey has a passion for seeing students find their hope, identity, belonging, and purpose in Jesus. He also loves helping students feel welcomed and helping them understand that they are a part of something bigger then themselves. Trey loves playing sports, going on road trips, drinking lots of coffee, and watching movies. Trey is also a die-hard San Antonio Spurs fan and feels blessed to work with such an amazing team here at CA.
---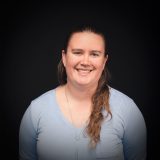 Elizabeth Cecconi
2/3 yrs old & 4/5 yrs old Director
elizabethc@cachurch.com
Elizabeth has grown up at Christian Assembly, attending for over 20 years. She is currently pursuing a Bachelors degree in Child Development  following her passion for teaching Preschool-aged children. Having volunteered within Kids Church for more than 10 years, she is excited to be on staff helping plant the seeds of the gospel in young children as they explore and discover what it looks like to know that God loves us.
---
Allison Strovas
Administrative Assistant
allisons@cachurch.com
Allison is a wife and stay-at-home-working-mom to three boys. She and her family have attended Christian Assembly for 9 years and deeply love the community and connection that this unique body has. Allison is passionate about worship through music, and has volunteered for several years in Kids Church leading our Pre-K through 5th graders in worship every month. She has a heart for kids to come to know Christ in a deep and meaningful way, and is especially drawn to reaching the hearts of kids who have attended church their whole lives. She provides administrative support primarily in curriculum preparation for K.1.2, and 3.4.5 here at CA.
---