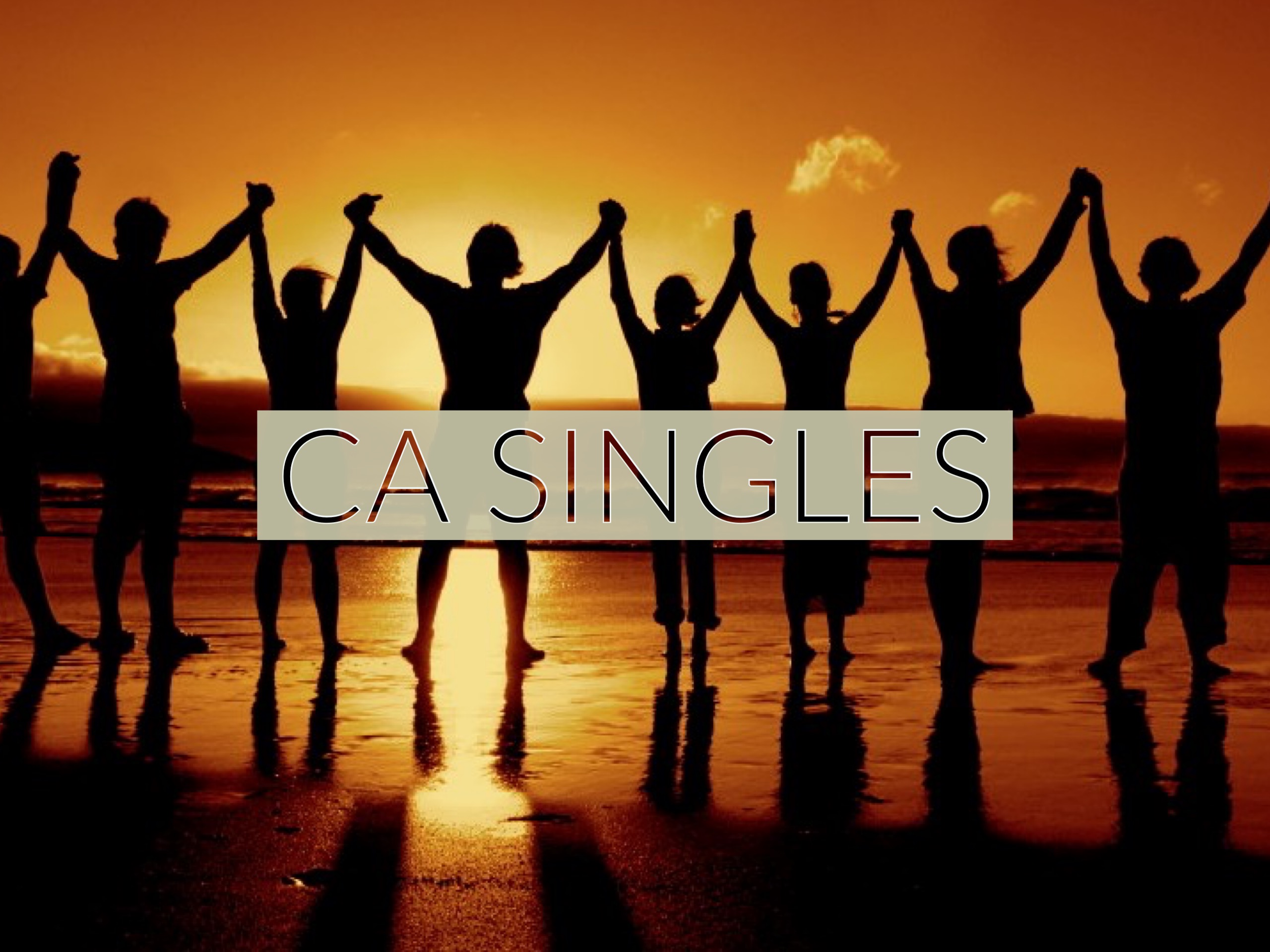 If you are single and age 35 +  join us as we navigate thru life ..
---
God's grace compels us to lead spiritually convinced
and unconvinced 

Singles to complete commitment to Jesus Christ.
---
Our mission is driven by four core values:
Uniting Singles in a safe community
Growing together spiritually in our intimacy with God
Supporting one another doing life and relationships
Impacting our community through service    
---
Upcoming Events:
Navigating Singleness
Spiritual Disciplines
February 21, 2018 | 6:30pm
---
Find us on Facebook! Search CA Singles Group and request to join.